REALITY COMPUTING

Augmented Reality + Experience + Interaction
Fall 2017
Project partners —
Marisa Lu
, Lexi Yang
Project advisors —
Tom Corbett
THE PROJECT
Project RE_con is an affordable housing project for low-income families
for which my teammates and I prototyped and designed visualisation and
co-creation tools, to be used by the community.
The tools the teams developed were AR, VR and projection tools, at an
on-site Home Incubator space, an experience for the community.
NEIGHBOURHOOD RESEARCH

We wanted to talk to the people in the neighbourhood first, to get a good sense of the personality of the site and the community living there.

We also looked into the neighbourhood's infrastructure, buildings, crime etc.
CAPTURING THE NEIGHBOURHOOD

This phase of the project was about visually capturing the physical neighbourhood through photographs, photogrammetry.


I then worked on recreating the space in VR, to set the stage for the interaction of the tools.
TOOL BUILDING

This phase of the project was about building an AR tool that would allow members of the commnity to take part in certain elements of the design of their future homes.
MY ROLE

My specific focus in our group was on prototyping the webAR pipeline and designing the AR tool interface.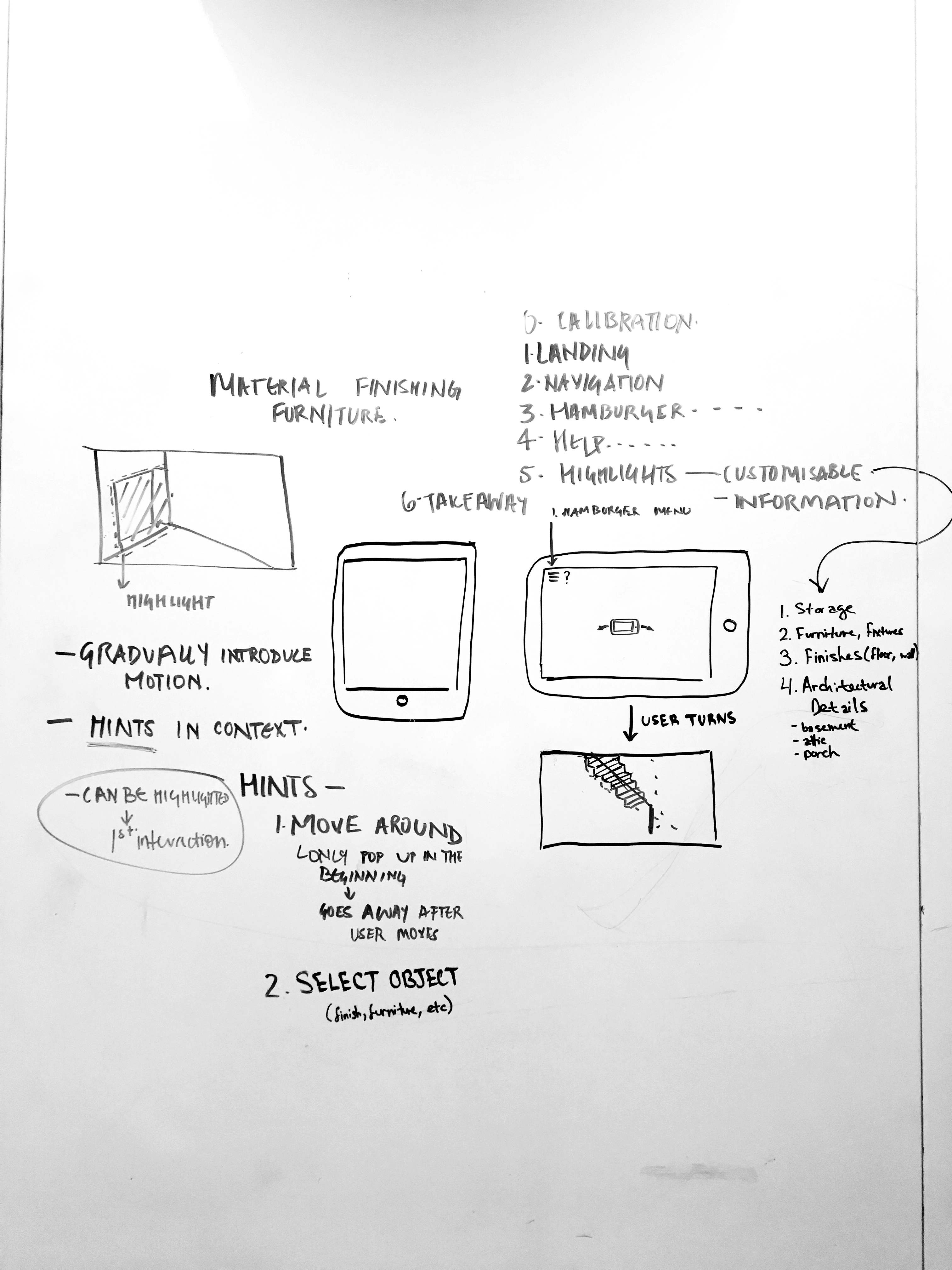 AUGMENTED REALITY INTERFACE

The purpose of this was to allow people to visualise themselves in their future homes. The tool allowed them to cutomise their homes and the furniture in it.